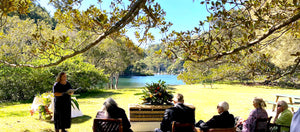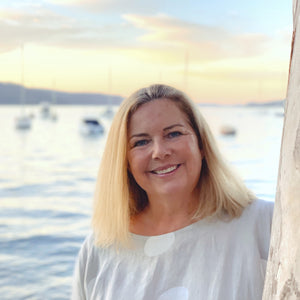 About Kathryn
"Kathryn is the Funeral Director that listened to our wishes.
She has the experience, flexibility and the desire to go above and beyond.
This meant we had a beautiful private family funeral and an exceptional celebration of life for our father.
As a Funeral Director and a compassionate human being, I can highly recommend Kathryn."
Tessa A.
NOT ALL FUNERAL DIRECTORS ARE THE SAME.
Kathryn will walk gently with you throughout the planning of the funeral, and will ensure you are informed, empowered and listened to at every step.
Kathryn has been a resident of the Northern Beaches for some 25 years and is available 24 hours to help with any question at any time.
Testimonials
When Peter and I decided on having a non-traditional funeral those 30 years ago I really did not have any idea what that would look like.

Thanks to you and your team it was just perfect.

I have had many comments since on how beautiful it was and a question asked by many was how long we had known you for Kathryn.

The way you described Peter was as if you had actually known him. That really shows how well you did your research and listened to what people were saying to you.

Thank you very much for that.

The care and professionalism that you and your team showed on Friday gave us great reassurance we were in good hands.

You all worked very hard during that day but did so in such a professional way that it was not noticeable to others.

I would highly recommend your business to others.

.Louise, Lucy, Catherine and Ben
Your well educated, professional & kind nature had everyone at ease. 

It was a beautiful, simple and respectful service just as everyone wanted. 

Thank you again to you & your team.

Dennis
Kathryn's attention to detail and beautiful ideas to connect family and friends across the globe provided the most beautiful farewell for our precious daughter.

Kathryn enabled us all to feel connected despite the COVID travel restrictions and gave us all such a personal experience.

Her generosity with time and insightful suggestions really individualised the arrangements.

We would unreservedly recommend Kathryn and her team.

Anne and Robert
Dear Kathryn,

Thank you so much for your kindness & compassion.

Our family feel blessed to have met you, to have had your lovely, compassionate presence during our most challenging and confronting moments.

You are a very special person to do what you have done for us and no doubt, countless other families.

Thank you for bringing Dad home to us today.

Kate, David & Lee
Hi Kathryn,

I know I told you on the day what a beautiful service you gave at Warren's funeral, but I just wanted to thank you again in writing.

Your approach was so genuine and sincere and you ran the day effortlessly and seamlessly. Thank you for honouring Dawn's wishes and ensuring her needs were met. There were so many favourable comments from friends and family on the day on what a personalised service you gave.

NB Funerals will come with the highest recommendation from James and myself.

All the best.

Nicky H